SULWHASOO Perfecting Cushion SPF50+/PA+++ 15g+refill
---
Availability:

In Stock (3)

Brand: SULWHASOO 雪花秀

Model:

WEGEE-BM1000822

Price in reward points: 5800

Visit Store: WeGee
---
A fresh, light-weight cushion foundation that delivers long-lasting coverage for a naturally flawless complexion.
- Apricot Kernel Oil works to promote collagen formation in the skin improving skin elasticity and resilience for powerful anti-wrinkle benefits.
- Jaumdan™ Water and antioxidants deliver optimal hydration and lifting effects.
- The unique Flexible Film-Fixing Polymer offers a thin protective barrier for a flawless finish for 12 hours.
-SPF 50+ PA+++ protects the skin from harmful UVA and UVB rays that cause photo-aging.
How to apply
Use a puff to release an appropriate amount and spread evenly by lightly patting onto skin.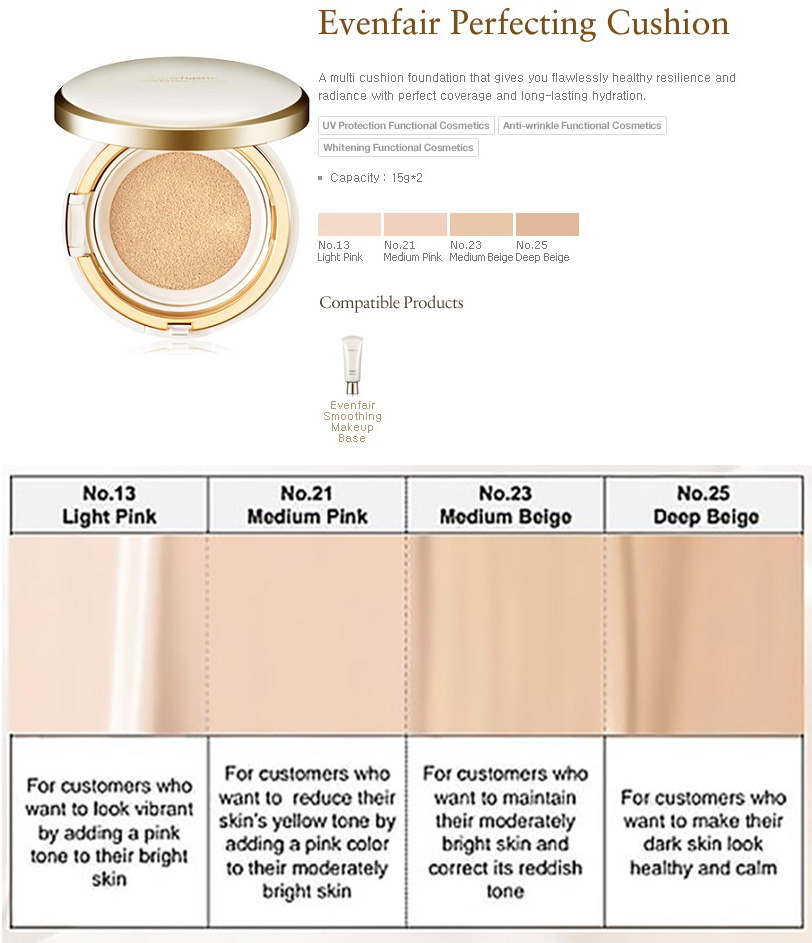 Country/Region of Manufacture
Made in
Korea
Stock Status
Location
USA
Free USA Domestic Shipping on our Store Order Over $30
*Notice to Customer: the "Best by" date on packaging is not an expiration date. Example: "赏味期限 2020.2.25" (Best by). These are suggested "Best by" dates, known as "shomikigen" in Japan, by Japanese manufacturer and are applied to the foods that last longer and can be consumed within 1 month after the date.
*Due to COVID-19, some of Japan products may not be able to ship on time or even not be able to ship out. If the order is not be able to ship out, we will contact you to cancel the order ASAP. Thanks for your understanding and stay safe.