[Moonshot] GD Microfit Cushion 12g (SPF50+PA+++) + Refill YG Ent Cosmetic
---
Availability:

In Stock (3)

Brand: Moonshot

Model:

WEGEE-BM1000844

Price in reward points: 3400

Visit Store: WeGee
---
About Product:
Whitening & anti-wrinkle & UV protection
Ultra light Microfit Cushion which express bright skin tone with anti-darkening formula
Skin Pit effect of lightly tinted contact with Microfit technology
Ultra-light formula with ultra-light powder
feeling multiple layers without bunching
* Long time to produce bright skin
Bamboo sap containing 28% moisture, as well as excellent sedative effect.
Ceramide, arginine, triglycerides, phytosterols of natural moisturizing factor.
Color :
1) 101 Pink Beige - NO.21
2) 201 Vanila Beige - NO.23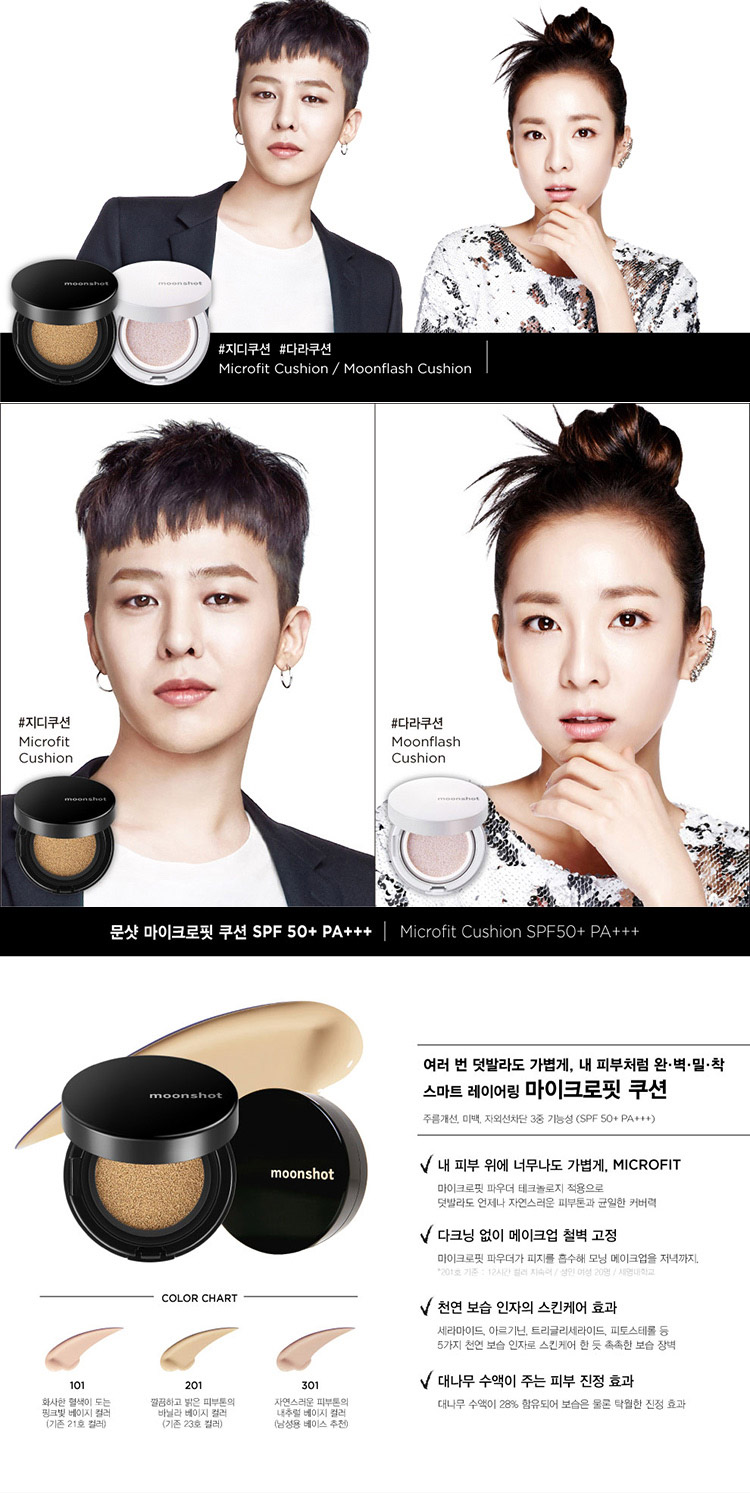 Country/Region of Manufacture
Made in
Korea
Stock Status
Location
USA
Free USA Domestic Shipping on our Store Order Over $30
*Notice to Customer: the "Best by" date on packaging is not an expiration date. Example: "赏味期限 2020.2.25" (Best by). These are suggested "Best by" dates, known as "shomikigen" in Japan, by Japanese manufacturer and are applied to the foods that last longer and can be consumed within 1 month after the date.