Tokyo Banana Series of White Chocolate Black and White Sandwich Cookies - 24 Pieces
---
Availability:

From Japan (10)

Brand: Tokyo Banana

Model:

WEGEE-FJ100077-24

Price in reward points: 3000

Visit Store: WeGee Global
---
Tokyo Marina world (TOKYO BANANA) and Sachi cocoa & milk
Jetto yellow long dosha cookies
Shake your eye and Sachi....
It is the long dosha cookie < banana milk shake"taste of rich white chocolate cut into luxury,. Jetto yellow shall be said silhouette of Sena, cute, suzushi boobs and chewy soft baked eye of Tokyo and Sachi cocoa & milk.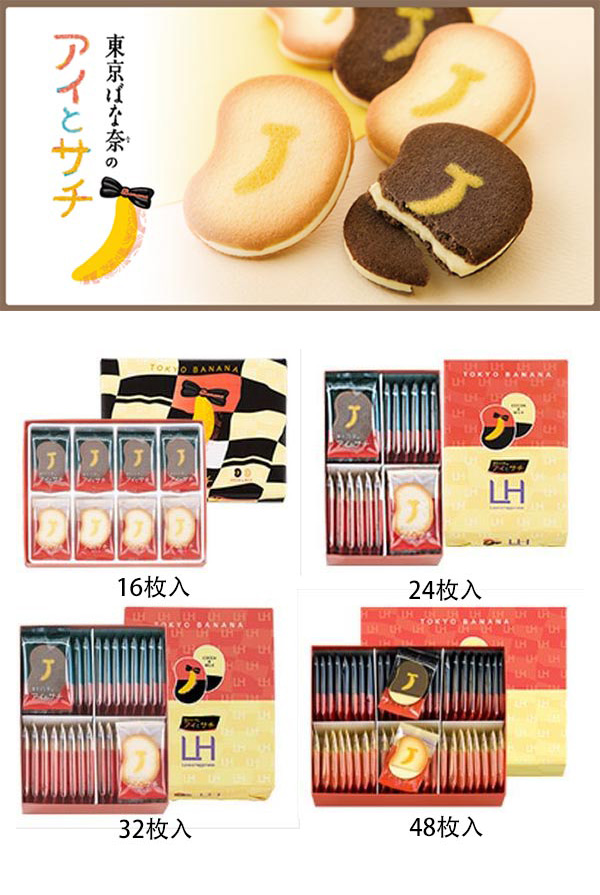 Country/Region of Manufacture
Made in
Japan
Stock Status
Location
Japan
WeGee Global Buy
*Free Shipping on order over $120, otherwise we will charge flat rate $40 for the order below $120. Some of the products may not be able to ship out during this hard time.
*Customs duties need to be paid by customer. If the package is returned and any loss is caused by non-payment of duties, the customer will be responsible for it.
*Notice to Customer: the "Best by" date on packaging is not an expiration date. Example: "赏味期限 2020.2.25" (Best by). These are suggested "Best by" dates, known as "shomikigen" in Japan, by Japanese manufacturer and are applied to the foods that last longer and can be consumed within 1 month after the date.
*Due to COVID-19, some of Japan products may not be able to ship on time or even not be able to ship out. If the order is not be able to ship out, we will contact you to cancel the order ASAP. Thanks for your understanding and stay safe.