Shiseido MAQuillAGE Dramatic Rouge Lip Stick Cosme No.1
---
Availability:

Ship from Japan (1)

Brand: Shiseido 资生堂

Model:

WEGEE-BM1000868

Price in reward points: 4500

Visit Store: WeGee Global
---
Available Options
Tags: WeGee, Japan Beauty, Japan Makeup, Shiseido, MAQuillAGE Dramatic Rouge, Lip Stick, Cosme No.1, eyes, brow, lip, makeup, wegee-bm1000868, shiseido, 资生堂
Luxury beauty oil grant gloss moisturizing sustained out melts in the lips, Rouge smooth Yoshitsuya continues. Wraps the color in rich gloss, and then smoothly corrected by cover Deca is with or striations moisturizing cosmetic ingredients.
#10 is limited edition.
RS#354,PK#433,PK#232,RD#351,BE#351,RD#742,RD#343,RD#454,PK#245,PK#346,RS#547,RS#530,RS#329,PK#728,PK#227,RD#526,RD#425,RD#324,BE#723,BE#322,OR#221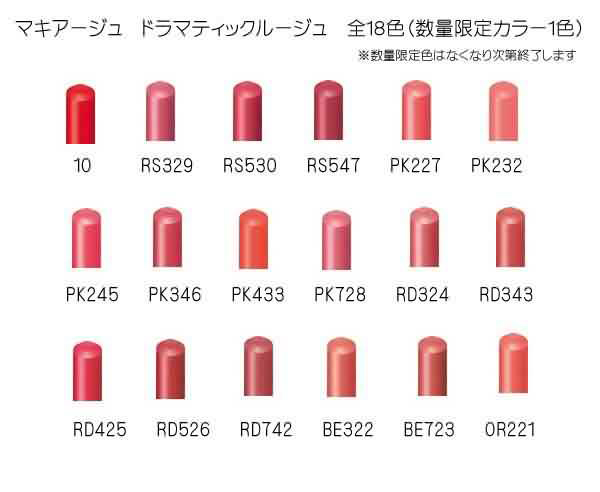 Country/Region of Manufacture
Made in
Japan
Stock Status
Location
Japan
WeGee Global Buy
Free Shipping on order over $100, otherwise we will charge flat rate $25 for the order below $100
*Notice to Customer: the "Best by" date on packaging is not an expiration date. Example: "赏味期限 2020.2.25" (Best by). These are suggested "Best by" dates, known as "shomikigen" in Japan, by Japanese manufacturer and are applied to the foods that last longer and can be consumed within 1 month after the date.