Japan Uha Premium Gummy Candy 40g
---
Availability:

In Stock (17)

Brand: UHA

Model:

WEGEE-FJ100034

Price in reward points: 265

Visit Store: WeGee
Transactions: 8 orders (11 pieces)
---
This is a fun and delicious way to satify your sweet tooth. Each gummy candy looks and feels just like fruit. The sweetness is just right and the texture of the candy mimics a real fruit perfectly.
Ingredients: Fructose, Sugar, Fortified Wines (Muscat, Apple), Syrup, Collagen, Vegetable Oil, Glycerin, Acidulant, Gelling Agent (Polysaccharide), Flavoring, Potassium Citrate, Colouring (Turmeric, Gardenia), Brighteners, Cellulose, Stabilizers (CMC)
Allergens: None
Storage Method: Avoid direct sunlight, high temperatures, and humidity.
Flavour: Pure grape, Muscat, Orange
Package Details: 40g
Expiration Period: 300 Days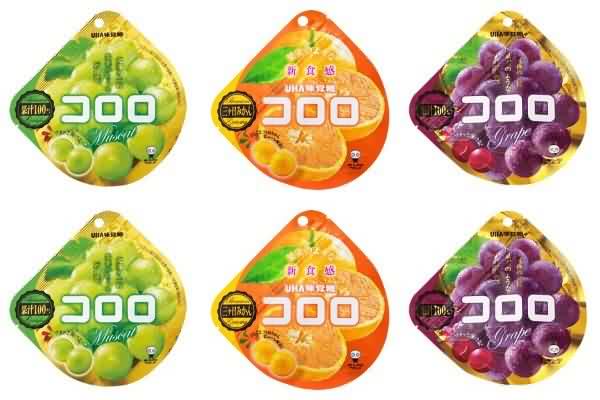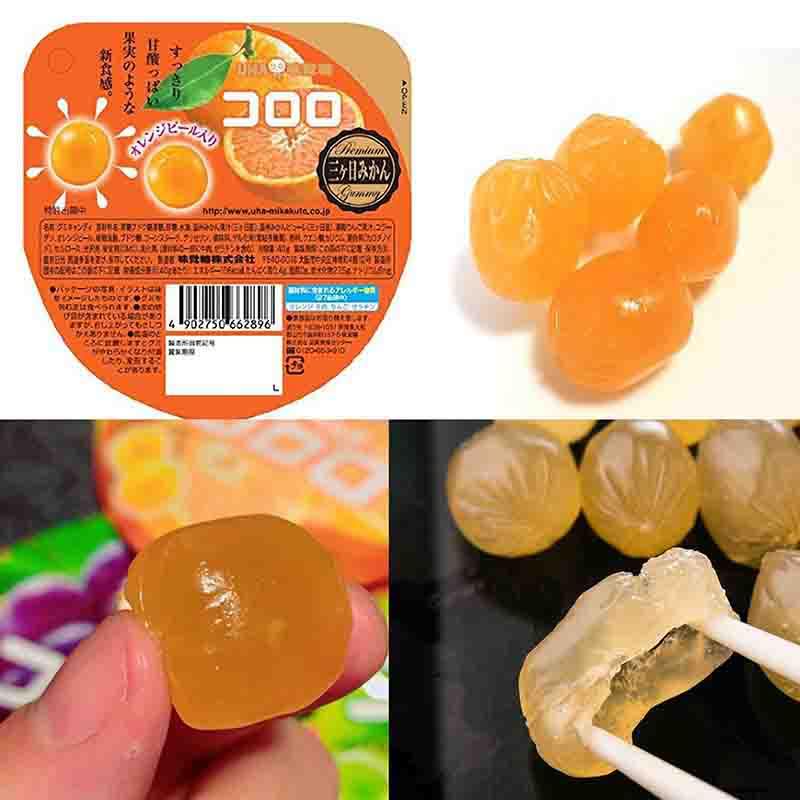 Country/Region of Manufacture
Made in
Japan
Stock Status
Location
USA
Free USA Domestic Shipping on our Store Order Over $30
*Notice to Customer: the "Best by" date on packaging is not an expiration date. Example: "赏味期限 2020.2.25" (Best by). These are suggested "Best by" dates, known as "shomikigen" in Japan, by Japanese manufacturer and are applied to the foods that last longer and can be consumed within 1 month after the date.
*Due to COVID-19, some of Japan products may not be able to ship on time or even not be able to ship out. If the order is not be able to ship out, we will contact you to cancel the order ASAP. Thanks for your understanding and stay safe.