Etude House Tint My Brows Gel 5g
---
Availability:

In Stock (4)

Brand: ETUDE HOUSE 爱丽小屋

Model:

WEGEE-BM1000835

Price in reward points: 950

Visit Store: WeGee
---
Available Options
Tags: WeGee, Korea Beauty, Etude House, Tint My Brows Gel, eyes, brow, lip, makeup, wegee-bm1000835, etude, house, 爱丽小屋
New-concept eyebrow gel tint that makes eyebrow makeup last long after removing the tint.
How to apply
1) After trimming the eyebrows without applying skincare product or makeup, apply a liberal amount according to the desired shape of the eyebrow. (Apply a liberal amount to remove the pack easily.)
2) Dry for at least 2 housr. For stronger coloration, apply before going to bed at night and remove the next morning.
3) After drying completely, remove slowly starting from the tail of the eyebrow. (Do not remove the pack forcibly since it may pull out the eyebrow.)
4) Do not use a cleansing product or apply force on the eyebrow area within 24 hours of using the product.
Beauty Tips:
1. If skin is too oily or it has lots of dead skin cells, tidy up the eyebrow and surrounding skin before applying the pack to ensure good coloring.
2. If you make a mistake in drawing, correct or wipe clean with cotton swab or clean tissur beofre it completely dries out.
Caution
1. Use only as directed.
2. Avoid storing in high/low temperatures or in areas exposed to direct sunlight.
3. Stop using if it causes any allergic reaction or any problems arising.
Ingredients:
Water, Alcohol, Butylene glycol, POLYVINYL ALCOHOL, Dihydroxyacetone, PVP, 1,2-hexanediol, Yellow 6 (CI 15985), POLYSORBATE 80, Sodium Chloride, Fragrance, Phenoxyethanol, RED 33 (CI 17200), Citric Acid, Blue 1 (CI 42090), Disodium EDTA, Camellia Sinensis Leaf Extract, Tocopheryl Acetate, Helianthus Annuus (Sunflower) Extract, Lilium Tigrinum Extract, Hamamelis Virginiana (Witch Hazel) Leaf Extract, Centella Asiatica Extract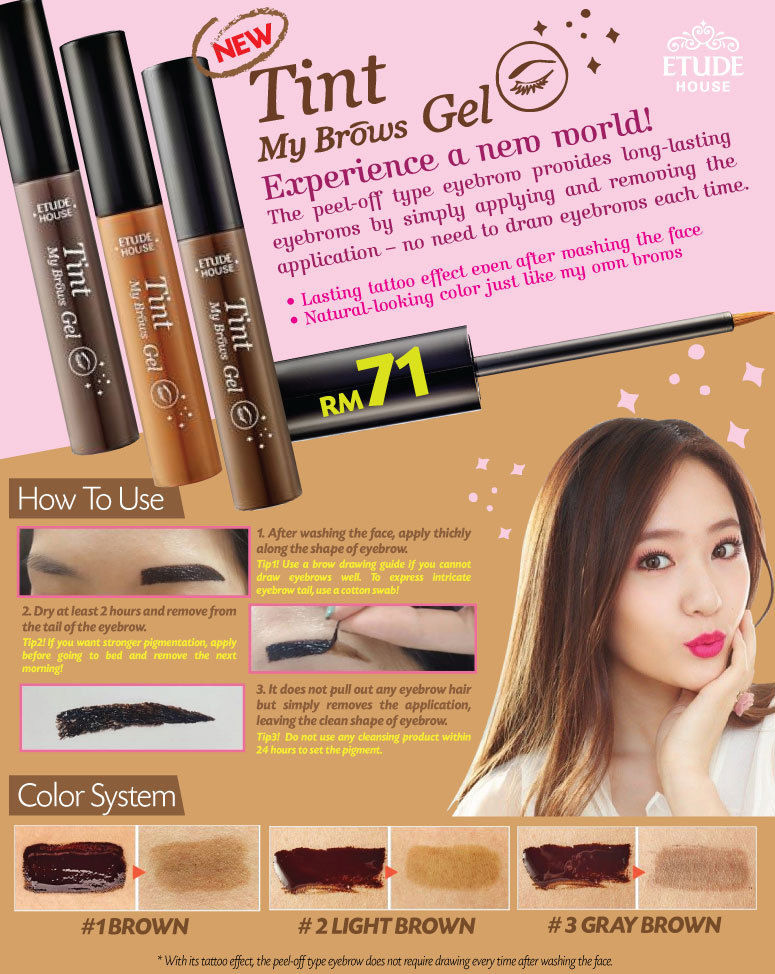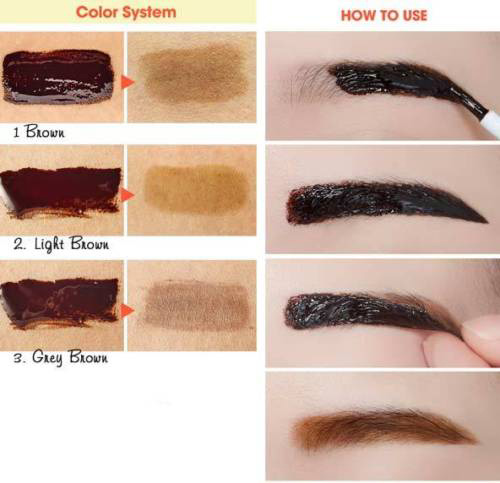 Country/Region of Manufacture
Made in
Korea
Stock Status
Location
USA
Free USA Domestic Shipping on our Store Order Over $30
*Notice to Customer: the "Best by" date on packaging is not an expiration date. Example: "赏味期限 2020.2.25" (Best by). These are suggested "Best by" dates, known as "shomikigen" in Japan, by Japanese manufacturer and are applied to the foods that last longer and can be consumed within 1 month after the date.
*Due to COVID-19, some of Japan products may not be able to ship on time or even not be able to ship out. If the order is not be able to ship out, we will contact you to cancel the order ASAP. Thanks for your understanding and stay safe.