Cosmetea Milk Tea EE Cream Foundation and Face Lifting 4D Roller
---
Availability:

Restock Soon

Brand: Cosmetea

Model:

WEGEE-BM1000876

Price in reward points: 5100

Visit Store: WeGee
Transactions: 1 orders (1 pieces)
---
Essence, Base, and foundation are marbled together in this cream foundation pact to create a clear, hydrated face makeup look.
For people who want a moisturizing product with natural-looking coverage, smooth and brightening function, easy-to-fix and cost-effective makeup pact.
What does EE mean?
EE stands for Essential Essence. The product creates a moist and radiant look for your skin. It contains Hyaluronic Acid, Collagen, and Glutathione making your skin look supple. Most importantly it's hydrating with 43% water essence in the product.
Waterproof coating silicon puff. The puff allows the skin to absorb as much goodness from the essential essence of the product without any wastage.
DRN Face Lifting 4D roller provide absorption of skincare products. It also has face-lifting functions and promotes lymph and blood circulation.
Super trending in Korea! This is a 3 in 1 cushion (foundation + skin care?
Whitening
Wrinkle care
Sun protection- SPF50+/PA+++
Capacity: EE Cream (12g); Refill (12g); Silicon Puff; 4D Roller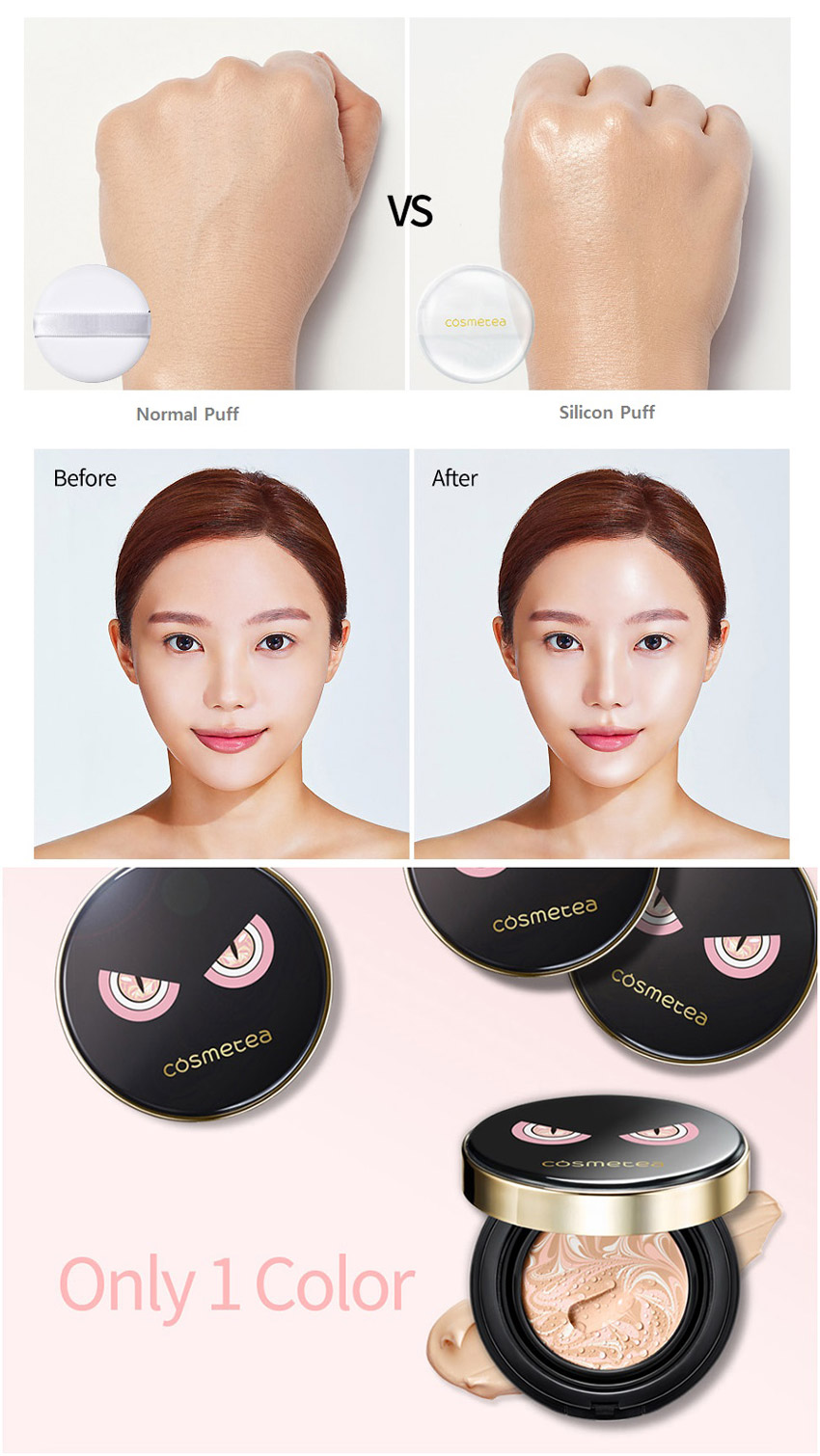 Country/Region of Manufacture
Made in
Korea
Stock Status
Location
USA
Free USA Domestic Shipping on our Store Order Over $30