About Me Skin Tone Up Massage Cream 150ml (5oz)
---
Availability:

In Stock (2)

Brand: About Me

Model:

WEGEE-BS1000890

Price in reward points: 2100

Visit Store: WeGee
---
- Effective discharge of toxins and skin aging skin, to create light and transparent skin. To improve the dull yellow color.
- Safe care: the use of natural materials and the safety of high-quality materials, and no one can be assured.
- Three non-care: does not include three components (parabens, artificial colors, artificial flavors).
- Professional Nursing: joint product development in cooperation with the experts, with the Sanyo Group accumulated over 90 years of know-how.
After cleansing, apply a certain amount of massage cream, double the amount, forehead, chin, nose and other parts gently massage, massage cream nutrients are absorbed into the skin for about three minutes later, cream and gradually form an oily feeling, continued light after about two minutes, wipes the remaining substances on the skin and gently wipe the light, you can see the yellow substance, namely the discharge of toxins through massage.
Recommended twice a week.
For external use only. Avoid contact with eyes.
Discontinue use if signs of irritation or rashes appear.
Keep out of reach of children.
Replace cap after use.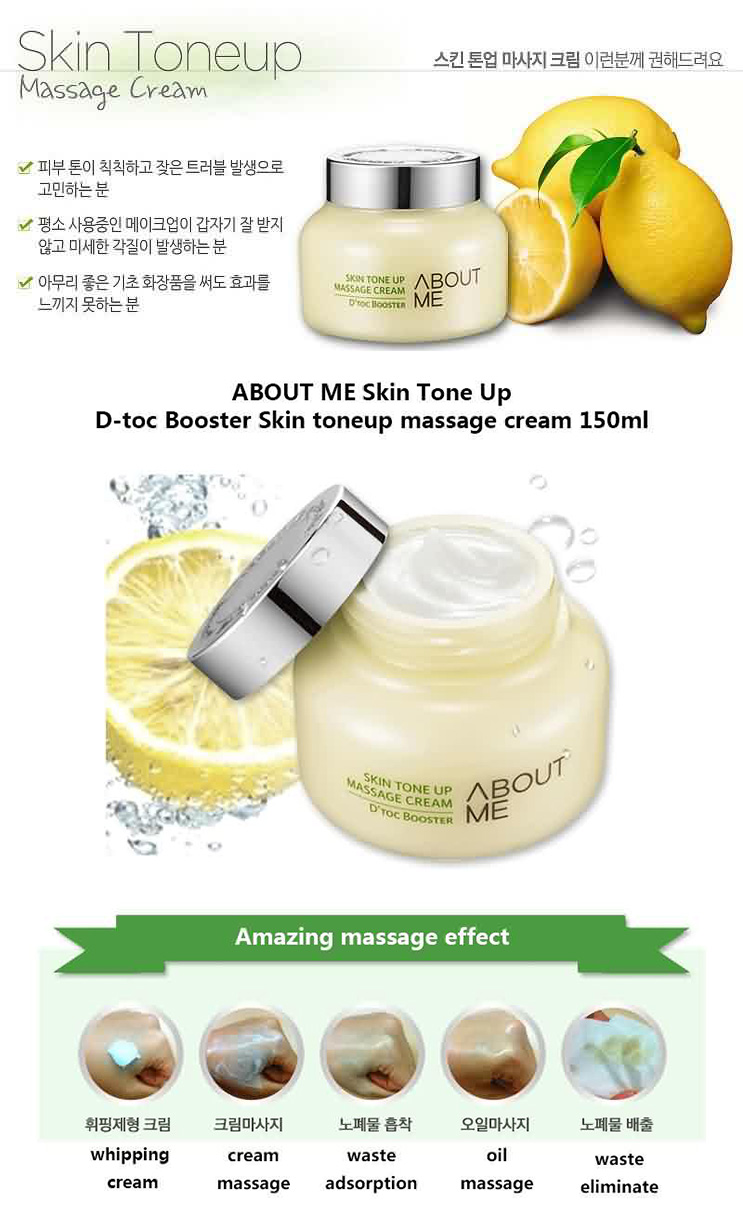 Country/Region of Manufacture
Made in
Korea
Stock Status
Location
USA
Free USA Domestic Shipping on our Store Order Over $30
*Notice to Customer: the "Best by" date on packaging is not an expiration date. Example: "赏味期限 2020.2.25" (Best by). These are suggested "Best by" dates, known as "shomikigen" in Japan, by Japanese manufacturer and are applied to the foods that last longer and can be consumed within 1 month after the date.
*Due to COVID-19, some of Japan products may not be able to ship on time or even not be able to ship out. If the order is not be able to ship out, we will contact you to cancel the order ASAP. Thanks for your understanding and stay safe.