Etude House▶ Play 101 Pencil (#1~#53)
---
Availability:

In Stock (59)

Brand: ETUDE HOUSE 爱丽小屋

Model:

WEGEE-BM1000824

Price in reward points: 750

Visit Store: WeGee
---
Available Options
Tags: WeGee, Korea Beauty, Etude House, Play 101 Pencil eyes, brow, lip, makeup, wegee-bm1000824, etude, house, 爱丽小屋
50 Various Swatches & Textures!
Pencil for beginning to finishing of make up.
[Benefits]
- Full Make Up with 101 Pencil!
Various pencils with can be used for eyes, lips and cheeks.
- Rich Color with a single drawing
Rich & Pigmented color which does not need re-application.
- 5 Various Textures
Creamy, Matte, Glossy, Shimmering and Glitter.
Pick the texture you want to express!
[Color System]
– Creamy : Soft Drawing texture with rich colours.
– Matte : It is able to draw softly, but it finished in powdery. Recommended to use it as an eyebrow, eye shadow, concealer, eye base.
– Glossy : It has moist texture which can easily fill up crease. Recommended to use it as a blusher and lips.
– Shimmering : Delicate glittering color for sophisticated make up look.
– Glitter : Glittering texture for dramatic & fancy makeup.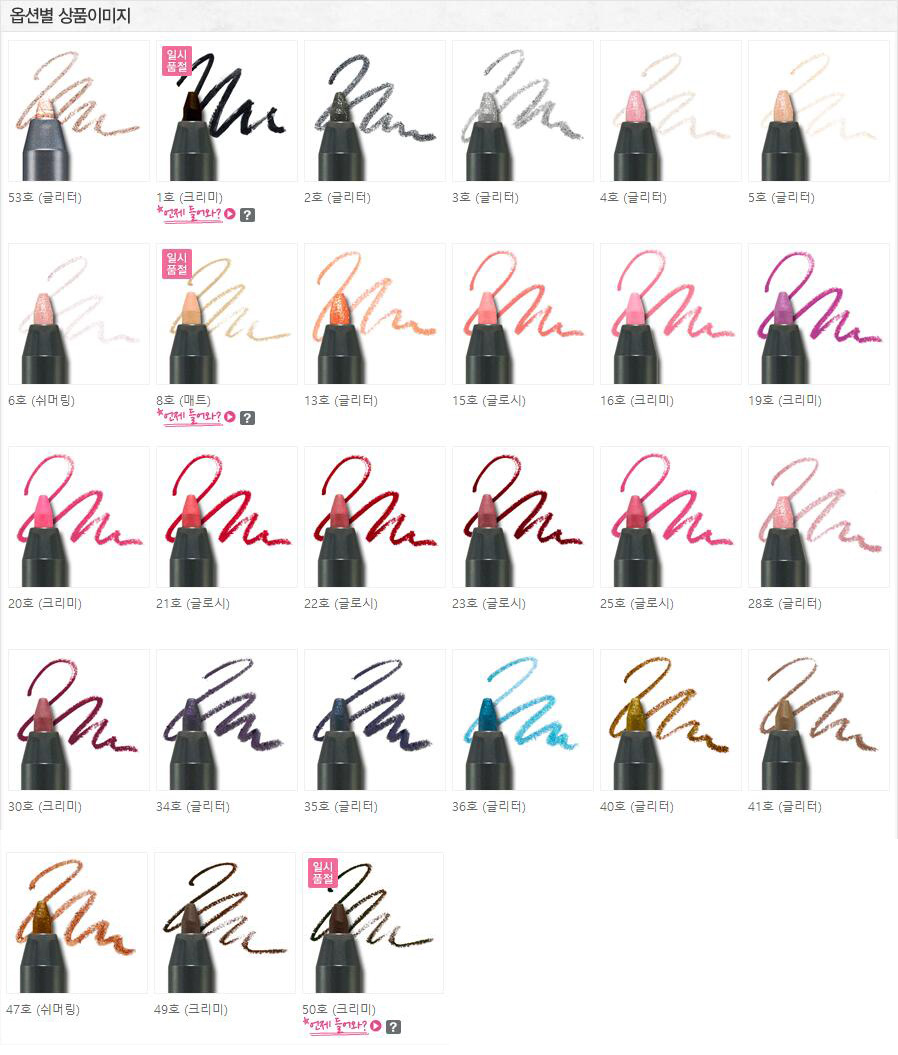 Country/Region of Manufacture
Made in
Korea
Stock Status
Location
USA
Free USA Domestic Shipping on our Store Order Over $30
*Notice to Customer: the "Best by" date on packaging is not an expiration date. Example: "赏味期限 2020.2.25" (Best by). These are suggested "Best by" dates, known as "shomikigen" in Japan, by Japanese manufacturer and are applied to the foods that last longer and can be consumed within 1 month after the date.
*Due to COVID-19, some of Japan products may not be able to ship on time or even not be able to ship out. If the order is not be able to ship out, we will contact you to cancel the order ASAP. Thanks for your understanding and stay safe.