Korea JAYJUN Refine to Shine Vita Snow Placenta Biocellulose Mask Sheet 5pcs
---
2 or more $26.00
3 or more $24.00
Availability:

In Stock (3)

Brand: JAYJUN

Model:

WEGEE-BS1000892

Price in reward points: 2799

Visit Store: WeGee
---
Enhance Bright Complexion
This JAYJUN Vita Snow Placenta Mask Pack contains Sheep Placenta Extract and Vitamin Complex that provide much nutrients to the skin and help to keep the skin clean & clear.
Improve Hydrating Effect
Also, with the moisturizing ingredients such as Squalene, Shea Butter and Macadamia Seed Oil, this emulsion type mask pack which is absorbed into the skin smoothly helps to make the skin moist and smooth by balancing between oil and moisture of the skin.
Biocellulose Sheet
This gel sheet has developed with natural coconut water. Because this gel type sheet has a smooth surface, the stimulation of the sheet itself is very small. So, it is very hypoallergenic mask sheet. And it has a great adhesion to the skin, which enhances the moisturizing effect, so that it helps to keep the skin moist all day long.
How to use
1.Clearigy the skin tone with a skin softner.
2.Spread the mask sheet evenly on your face.
3.Apply it carefully on your face and then leave it for 20~30 minutes.
4.Take off the mask. If some contents are left on your skin, gently massage it for complete absorption.
5.Follow up with your usual makeup.
Major Ingredients
Sheep Placenta, Squalene, Shea Butter, Macadamia Seed Oil and so on.
Caution
1.Please stop using the product while you find the following symtoms, otherwise it will worsen and get needed to consult dermatological specialist. a) Red dots, Swelling, Irritation and Pains while you are using the product. b) Above symptoms happen at direct sunlight.
2.Please do not use on wound, eczema or inflammation area.
3.Keeping Caution a) Please close the cap after use. b) Please keep away from children. c) Please do not keep on high or low temperature or under direct sunlight.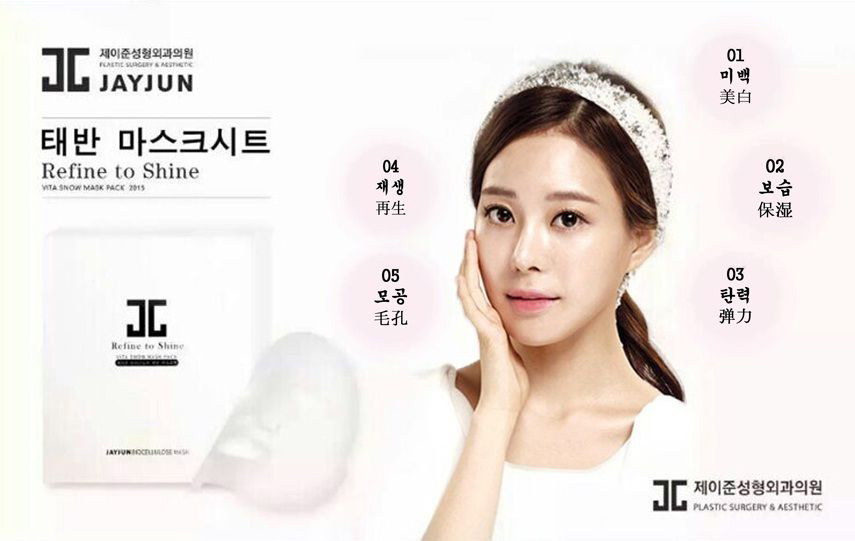 Country/Region of Manufacture
Made in
Korea
Stock Status
Location
USA
Free USA Domestic Shipping on our Store Order Over $30
*Notice to Customer: the "Best by" date on packaging is not an expiration date. Example: "赏味期限 2020.2.25" (Best by). These are suggested "Best by" dates, known as "shomikigen" in Japan, by Japanese manufacturer and are applied to the foods that last longer and can be consumed within 1 month after the date.