Japan Placenta Royal Large Package Lotion - 120ml
---
Availability:

From Japan (5)

Brand: PLACENTA ROYAL

Model:

WEGEE-BS1000932

Price in reward points: 7500

Visit Store: WeGee Global
---
Creams & Moisturizers
Placenta extract and rose oil
High concentration placenta fluid
Prevent signs of aging
Volume: 120ml
Royal contains pure ingredients such as placenta and umbilical cord. It benefits your skin immediately after using. This product makes the skin feel smooth and gentle. It also does not have any synthetic preservatives and chemicals. We used a low temperature heat treatment technology, so that placenta and protein remains unbreakable. Royal comes in an individually sized package.
[Caution]
1. Please stop using the product if you find the following symtoms:
a) Red dots, Swelling, Irritation and Pain while you are using the product.
b) Above symptoms happen at direct sunlight.
2. Please do not use on wound, eczema or inflammation area.
3. Please do not apply on the area around the eyes.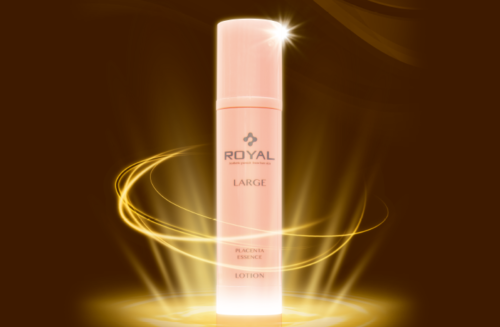 Country/Region of Manufacture
Made in
Japan
Stock Status
Location
Japan
WeGee Global Buy
*Free Shipping on order over $120, otherwise we will charge flat rate $40 for the order below $120. Some of the products may not be able to ship out during this hard time.
*Customs duties need to be paid by customer. If the package is returned and any loss is caused by non-payment of duties, the customer will be responsible for it.
*Notice to Customer: the "Best by" date on packaging is not an expiration date. Example: "赏味期限 2020.2.25" (Best by). These are suggested "Best by" dates, known as "shomikigen" in Japan, by Japanese manufacturer and are applied to the foods that last longer and can be consumed within 1 month after the date.
*Due to COVID-19, some of Japan products may not be able to ship on time or even not be able to ship out. If the order is not be able to ship out, we will contact you to cancel the order ASAP. Thanks for your understanding and stay safe.