Etude House▶ Play 101 Pencil (#1~#53)
---
Availability:

59

Brand: ETUDE HOUSE 爱丽小屋

Model:

WEGEE-BM1000824

Price in reward points: 750
---
Available Options
Tags: WeGee, Korea Beauty, Etude House, Play 101 Pencil eyes, brow, lip, makeup, wegee-bm1000824, etude, house, 爱丽小屋
50 Various Swatches & Textures!
Pencil for beginning to finishing of make up.
[Benefits]
- Full Make Up with 101 Pencil!
Various pencils with can be used for eyes, lips and cheeks.
- Rich Color with a single drawing
Rich & Pigmented color which does not need re-application.
- 5 Various Textures
Creamy, Matte, Glossy, Shimmering and Glitter.
Pick the texture you want to express!
[Color System]
– Creamy : Soft Drawing texture with rich colours.
– Matte : It is able to draw softly, but it finished in powdery. Recommended to use it as an eyebrow, eye shadow, concealer, eye base.
– Glossy : It has moist texture which can easily fill up crease. Recommended to use it as a blusher and lips.
– Shimmering : Delicate glittering color for sophisticated make up look.
– Glitter : Glittering texture for dramatic & fancy makeup.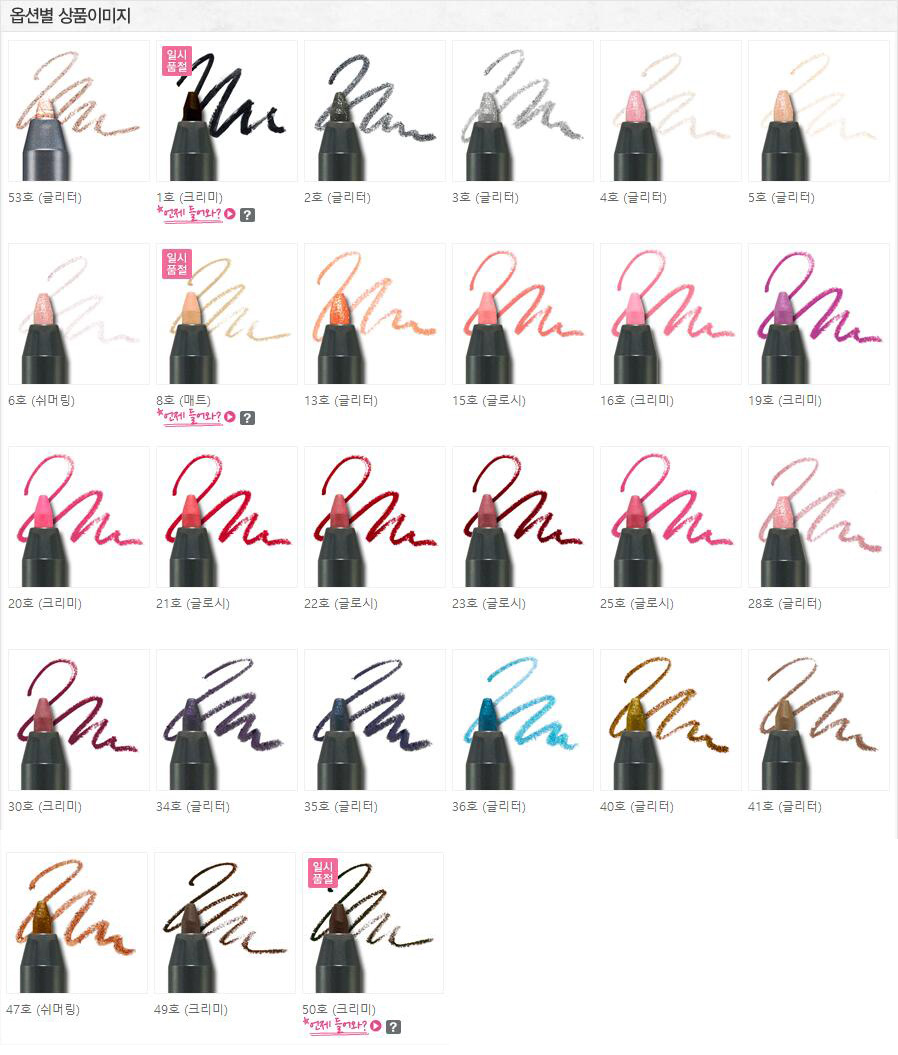 Country/Region of Manufacture
Made in
Korea
Stock Status
Location
USA