IT'S SKIN PRESTIGE SERUM D'ESCARGOT +Serum Eye D'escargot 40ml+15ml
---
Availability:

2

Brand: It's Skin 伊思

Model:

WEGEE-BS1000866

Price in reward points: 2900
---
Tags: WeGee, Korea Skincare, IT'S SKIN, PRESTIGE SERUM, D'ESCARGOT, Serum Eye, eyes, body, hand, wegee-bs1000866, it's, skin, 伊思
This special set contains a face serum and eye serum which promote anti-aging and restoring skin care benefits to your skin.
Contains Musin essence that extracted from snail mucus, an ingredient with superior cell restoration, hydration and nourishment effects for improving various skin problems.
These serums soften, hydrate and smooth out rough skin texture and fine lines on face and eye areas.
It also contains EGF (epidermal growth factor) which helps to rejuvenate damaged and mature skin for young, supple and dewy appearance.
Snail is known to protect itself by recovering scars or cuts in short period of time. Its' repairing function inspires a Korean skin care brand
- It's Skin, to produce a series of D'escargot products which are suitable for most skin types.
How to use:
- Use it after cleansing and toning but before moisturizing. Put some in palm and apply the product to the skin directly and massage gently.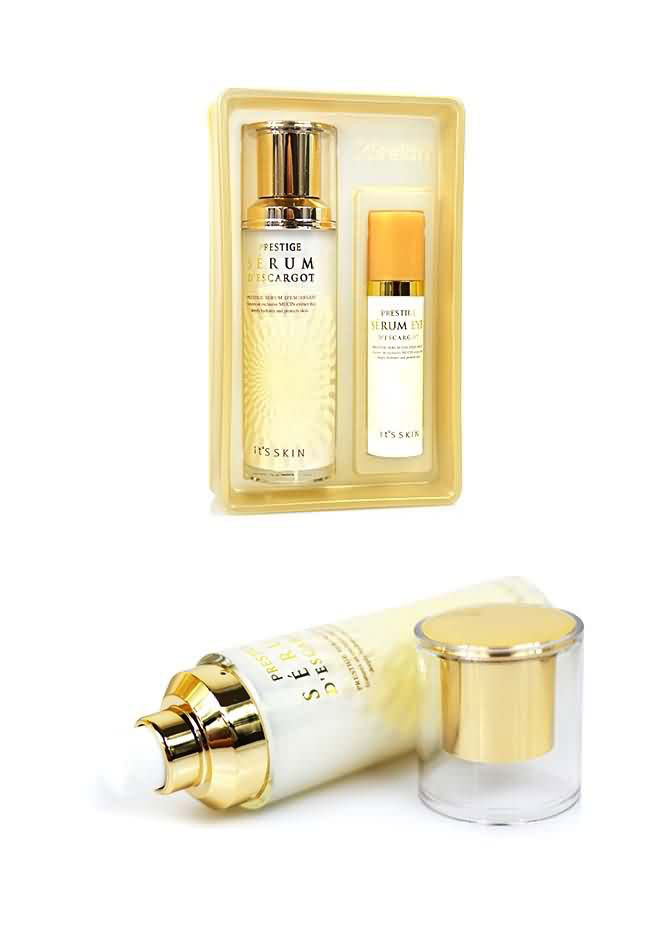 Country/Region of Manufacture
Made in
Korea
Stock Status
Location
USA