AHC Premium EX Hydra B5 Foaming Soothing Moisturizing Face Pore Cleaner 180ml
---
Availability:

3

Brand: A.H.C

Model:

WEGEE-BS1020992

Price in reward points: 3900
---
▶ Product description
The full, bouncy lather of the soothing foam cleanser gently cleanses skin leaves skin feeling fresh and soothed
Hydrating Foam Cleanser containing high-purity hyaluronic acid and panthenol : Formulated with "Derma Hyaluronic Acid and D-Panthenol(Vitamin B5)," which are known for their excellent hydrating and soothing effects, Hydrationg Foam Cleanser provides a moisturized finish.
Hypoallergenic face washing withe minimal irritation : Formulated with naturally derived surfactant and patented soothing ingredients, the formula can soothe skin sensitized by the external environment and offer comfirtable hypollergenic washing every time.
Refreshing pore care with dense lather: The rich later of bubbles in varying sizes made from the Multi-Foaming Double Cleansing System can cleanly remove wastes accumulated in pores and leave skin with a clean finish.
Enriched with a hydrating complex of Hyaluronic Acid and Vitamin B5, this gentle face cleansing foam has been expertly formulated to provide deep, concentrated moisture as it thoroughly but gently cleanses,
so dry, tight or irritated skin is left feeling smooth, supple and moist. Saponaria extract, a natural soap ingredient, creates a high-density micro-foam to deeply cleanse away make up, dirt and impurities,
while soothing ingredients including Aloe Vera, Liquorice and Peony help to calm stressed, irritated and sensitive skin types.
▶ How to use
Squeeze into palm and add water to lather.
Gently massage the face and rinse thoroughly with warm water.
Finish with cold water to tighten the pores after cleansing.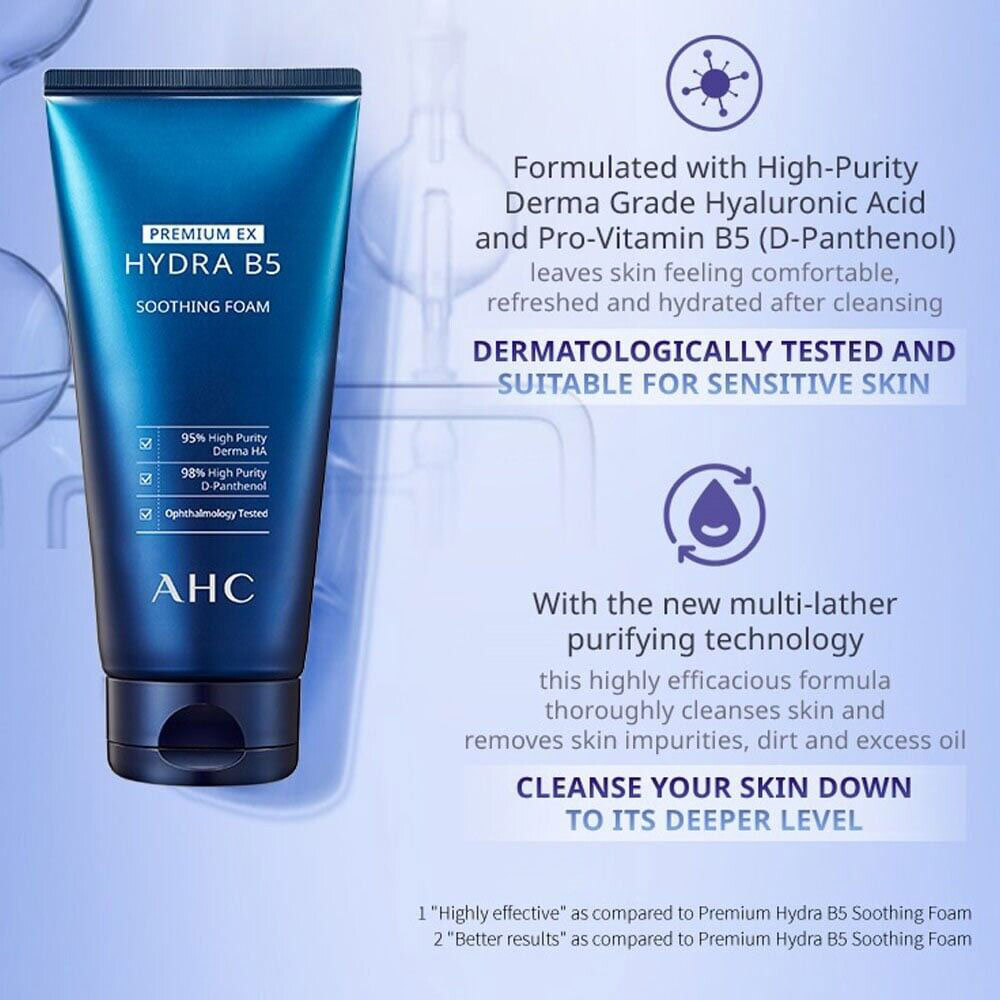 Country/Region of Manufacture
Made in
Korea
Stock Status
Location
USA