Japan Kumamoto Marutai Garlic Pork Bone Soup Ramen 186g
---
Availability:

Restock Soon

Brand: Marutai

Model:

WEGEE-FJ100035

Price in reward points: 599
---
It is special Japanese Ramen, and it is special product of Kumamoto Prefecture of Japan, and it is specially extracted from Kumamoto Prefecture local pig bone soup bag, local fried garlic spice bag. Eat a bowl of original original taste garlic pork soup soup noodles, as if came to Japan, tasted authentic Japanese Kumamoto Ramen.
Brewing method: add water 500ml, cook until boiling, add a bunch of noodles (93g), cook about 3 and a half minutes, add the original Japanese local configuration of the oil bag, packing, stirring, a bowl of hot Kumamoto specialty ramen In front of you!
Weight: 2 people/ 186g
Ingredients: flour (wheat flour, salt, plant maltose), meat essence (pig, chicken), sesame oil (lard, soy, garlic oil other), salt, powdered soy sauce, spices, carbohydrates (glucose, Lactose), animal and vegetable fats (lard, sesame oil), starch, water decomposition products, vegetables
Taste Period: 6 months
Save method: shade dark place to save
Note: There are only soup noodles and noodles in the noodles, and the noodles on the picture 1 are not included, and the favorite food is added according to their tastes. This product is fragile, mind please carefully shot!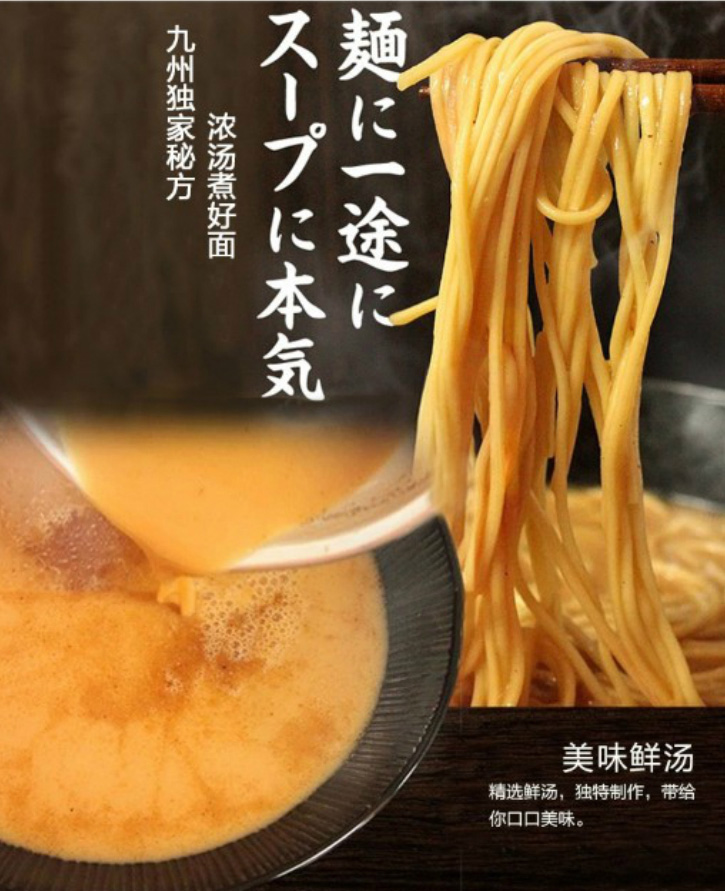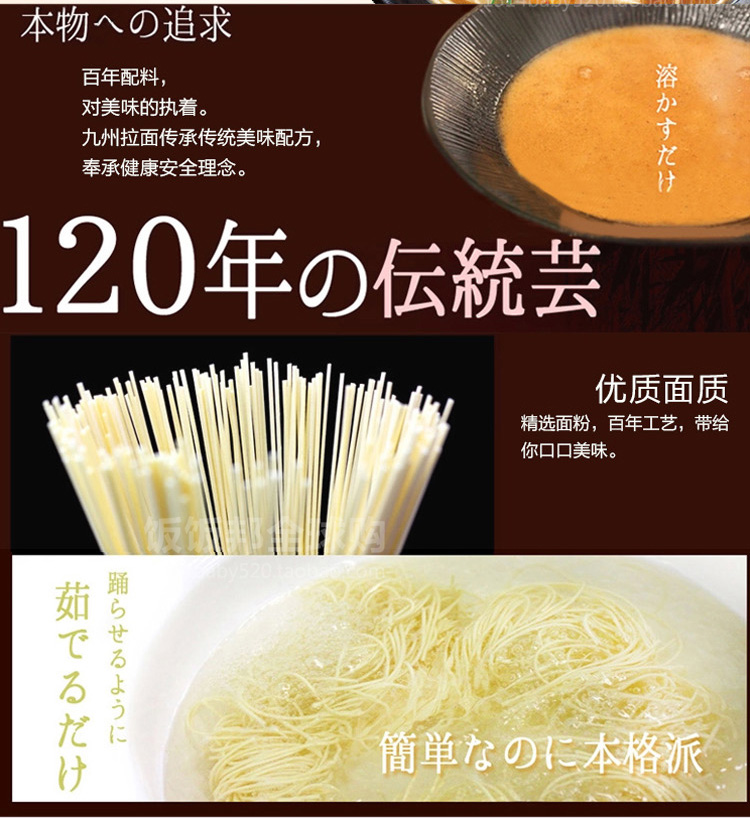 Country/Region of Manufacture
Made in
Japan
Stock Status
Location
USA